Peter Cutt, P.E.
Senior Project Interface Manager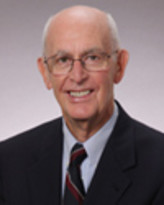 In the 35 years of experience in the oil and gas offshore industry, the vast majority of this time has been spent in the management of projects. Initially as Project Engineer with responsibility for large portions of engineering design with progression to total project responsibilities for all aspects of engineering cost and schedule control planning, subcontractor management, purchasing vendor interfaces and construction and installation management. Mr. Cutt was with Petro-Marine for eighteen years as President.
Several major projects for which Peter was Project Manager were for Government Agencies, which required extensive Project Control, Scheduling, Cost Control programs to be developed and executed. This provided a firm basis for the management of all later projects enabling the client to have good visibility of all aspects of the work and providing on schedule, within budget performance.
Peter was with PME for nineteen years as a Project Manager.
Back to our Team »