Louis Janos III
Petroleum Exploration and Exploitation Geoscientist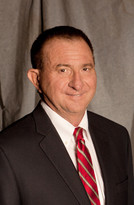 Known for evaluating, recommending, purchasing, and horizontal drilling of Eagle ford Shale in Texas. Design and invention of new frac techniques which will produce more hydrocarbons from the Eagle Ford Shale at a faster rate which increases the rate of return on the investment.
Design and Invention of a method to drill and produce hydrocarbons from depleted salt domes with a success rate of over 90%.
Recognized as expert in reserve estimates, log correlation and analysis, ability to integrate seismic with subsurface and engineering data and drill successful wells on and offshore.
Back to our Team »