Jon King
Company Advisor for Contracts and Intellectual Property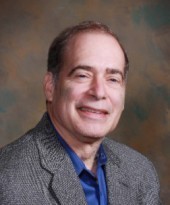 Professionally: Jon has been practicing law for over thirty years in the energy, banking, and commercial arenas. Jon's main focus has been in the solution business where for the past twenty years he has successfully mediated and helped resolve the majority of a broad range of over 1800 civil litigation cases ranging from complex commercial contracts, to employment law, intellectual property, products liability. Jon has received several awards for his mediation efforts and has been qualified as a Credentialed Distinguished Mediator by the Texas Mediator Credentialing Association. In June of 1995 Jon was awarded the Harris County Dispute Resolution Center's Outstanding Mediator in the Litigation Mediation Program. Also in December of 1995 Jon was awarded the Houston Bar Foundation's Volunteer of the Year Award for his work in the Litigation Mediation Program of the Harris County Dispute Resolution Center. As of today, Jon has conducted over 600 pro bono mediations, contributing over 2400 hours of service to the Houston community. Jon is admitted to practice law in Texas and has also been admitted in Washington, D.C. , Maryland, and New York and is currently a member of the Texas and Houston Bar Associations.
Community Activities: Jon was a recipient of the 2010 Legion of Honor Award for his unconditional service to community, nation, and humanity. For the past 25 years Jon has been providing assistance to Houston's professional and business community through his founding of the After Hours Network (AHN)where he has hosted over 1100 outstanding weekly speakers and programs for over 50,000 houstonians. AHN's events have features many of Houston's and the nations top leaders such as Dr. Denton Cooley, Gordon Bethune, Dr. Chu, Drayton McLean, Nobel Laureate Dr. Richard Smalley, Welcome Wilson, Sr., John McCormack, Master Del Pe, Dr. John Demartini, Dr. Red Duke, Astronauts Blaha, Gemar, and Bolden, and Mayors Parker, Lanier, & Whitmire. Jon is also a director and past president of the West Point Society of Greater Houston where he has served as their program chairman since 1980. Jon also proudly serves on the Board of Directors of the PTSD Foundation of America. He is also a charter member of the Houston Bio-Medical Technology Club, the Houston Technology Center, the Rice Alliance, the Rotary Club of Houston, and the Houston Entrepreneur Forum. Jon also received two awards from the Greater Houston Partnership for the two years he ran the very successful Houston Outlook Super Show - a three day convention at the George R. Brown Convention Center with a focus on assisting Houston's vibrant small business community.
Education/Military Background: Jon received his bachelor's degree from West Point and proudly served for five years on active duty as an officer in the U.S. Army with a tour in Vietnam where he was second in command of a Hawk Missile site and upon his return to the Washington D.C. area he commanded a Nike Hercules Missile site protecting our nation's capital. Jon graduated cum laude from the National Law Center at George Washington University where he served as an editor of the Journal of International Law and Economics. One of his legal studies, "A Look at the Written Product Warranty" was published in Quality Progress Magazine and submitted in testimony before Congress regarding the passage of the Consumer Product Warranty Bill. Another legal study "Antitrust Law and Standardization - What Role the Trade Association?" was presented to the FTC's Task Force on Industrial Self-Regulation.
Back to our Team »